The Amazing Plate Caddy
Hold your plate, beverage and utensils ALL IN ONE HAND, leaving your other hand free to eat, greet and enjoy!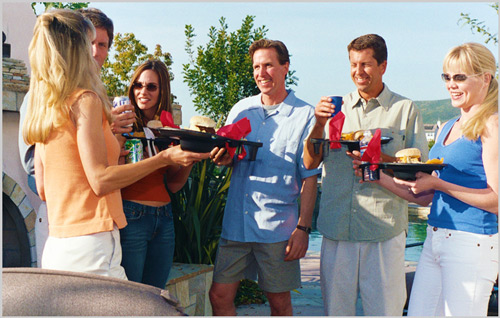 BBQs and Tailgating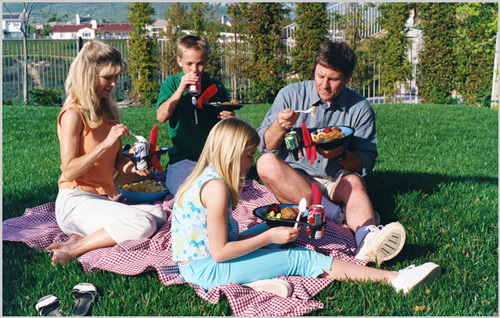 Perfect for Picnics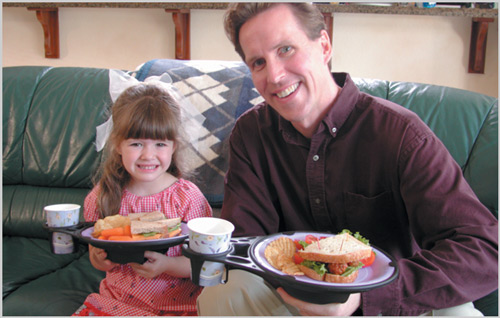 Great for Kids too
Life is a balancing act, eating doesn't have to be!
It's pretty funny to watch someone juggle a plate and a drink while trying to shake someone's hand, answer a cell phone, open a door or even eat the food off of the plate...
until that someone is YOU.
Right or Left Hand Friendly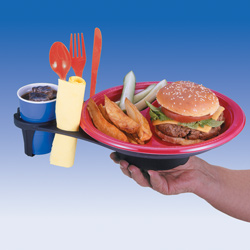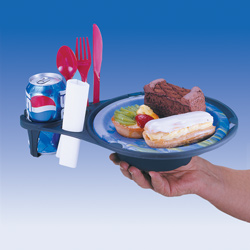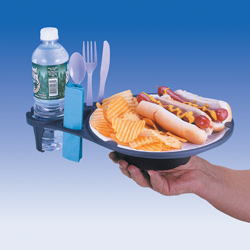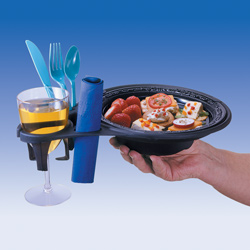 Securely holds cups, cans, bottles, even a wine glass!
Why you need the Plate Caddy.
Ever been at a BBQ, picnic or other function and found yourself struggling to eat the food off the plate, while holding your plate in one hand and beverage in the other? We have all been there. With the Plate Caddy that problem is forever solved!
Where you would use the the Plate Caddy.
Anywhere! The Plate Caddy is perfect for in-home gatherings, backyard events, BBQs, picnics, tailgating, camping, at the beach, on a boat and more.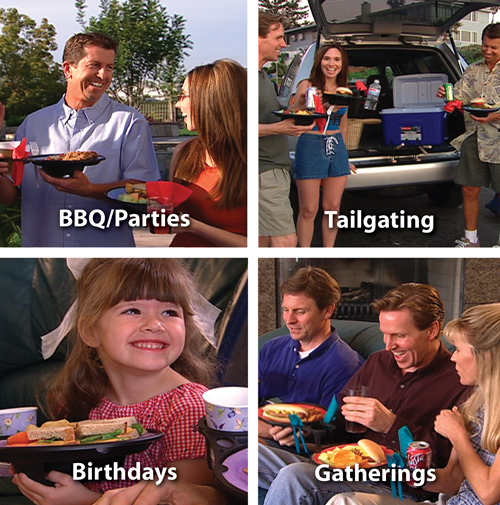 Comfortably hold your plate, beverage & utensils all in one hand, perfectly balanced!
The Plate Caddy is held from underneath providing comfort, balance, stability and is right or left hand friendly. The Plate Caddy also rests comfortably on your lap or sits safely and level on a table or other flat surface.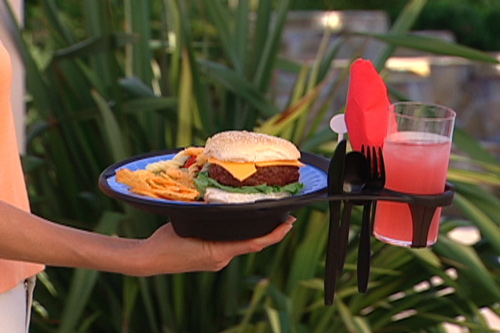 Perfect for casual, formal or everyday use!
No matter where you are or what the occasion, the Plate Caddy makes eating and greeting a pleasure! Great for parties, sporting events, weddings, company meetings, trandeshows, catered affairs and more! The Plate Caddy is a perfect compliment to any event, or simply when relaxing and watching TV at home.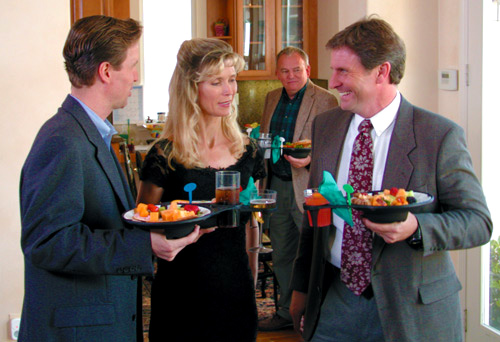 Compliment your event's theme!
Since the Plate Caddy holds the plate of your choice and is not actually the plate, it allows you to choose your own color scheme, print theme, whether casual or formal. Great for birthdays, Halloween, bridal showers, Hanukkah, Near Years, Christmas, Super Bowl parties, and more! It allows you to display themed plates, napkins and cups to keep your event looking great. Be the perfect host!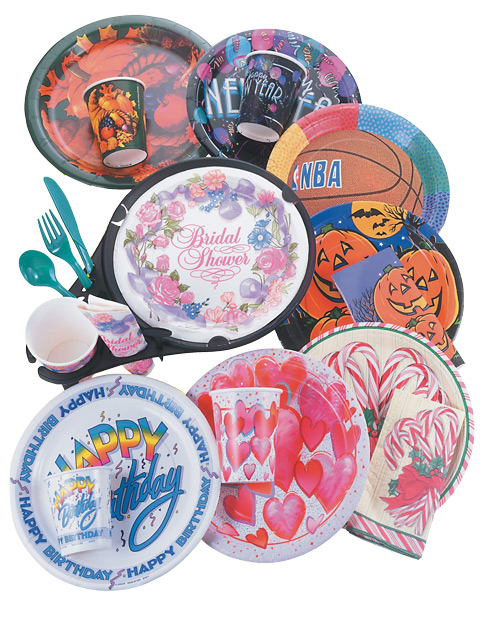 Quality Guaranteed!
Made of high quality plastic material, the Plate Caddy is durable, reusable, stackable, lightweight and dishwasher safe. The Plate Caddy will provide years of ease and convenience.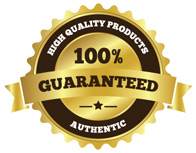 Proudly Made in the U.S.A.!
The Plate Caddy is proudly manufactured and packaged in the U.S.A. The makers of the Plate Caddy also provide fulfilling work for the developmentally disabled in the assembly and packaging of their products. We believe we all benefit from working together.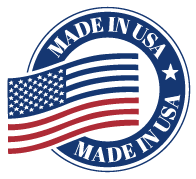 What Customers are Saying
- Awesome

These things are really awesome. They do EXACTLY what they advertise. If you throw parties a lot, you definitely need to get these.

By Billdozer
- Ice breaker

These are great for making it easy to entertain a lot of people in a cramped area. They actually were an ice breaker. People could not get over how cool and smart they are.

By Lisa M.
Special Limited Time Offer! Save $5 per set!
Get a set of 8 Plate Caddys for only
$19.95
$14.95!
(+$7.95 S&H for first set of 8, add $4.95 handling per additional set of 8)
Start Your Order!